WHO WE ARE:

Maureen MacNamara, phd, msw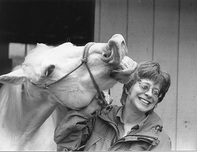 As an expert in the creation and implementation of animal-assisted intervention programs Maureen has created programs-such as the internationally recognized Pet Partners Program- for national and international human service agencies and not-for-profit organizations. Maureen also works with regional, national and international institutions in development and delivery of animal-assisted intervention curriculum for human service professionals.

Maureen obtained her PhD at the University of Denver Graduate School of Social Work and is a fellow of the School's Institute for Human Animal Connections. Her scholarly interests include innovation implementation and diffusion, the critical role of macro-level strategies to the success of evidence-based practice initiatives; the place and consequence of human-animal relationships to community, family, and individual growth and well-being; and the development of evidence-based, functional assessment of animals included in animal-assisted interaction programs.

---
Jeannine moga, ma, msw, lcsw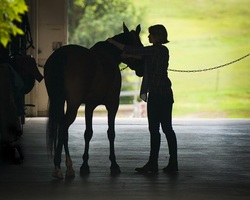 Jeannine is a licensed clinical social worker who specializes in human-animal relationships, grief counseling, and animal-assisted therapy. Jeannine formerly served as the founding director of Veterinary Social Services at the University of Minnesota's Veterinary Medical Center and an adjunct faculty member at the University of Minnesota's School of Social Work. She is currently developing a similar program for North Carolina State University's College of Veterinary Medicine and Veterinary Health Complex, where she provides crisis intervention, medical case consultation, and grief counseling for clients, and skills training for veterinary students, staff, and faculty. Jeannine provides training on the human-animal bond, family-centered veterinary care, and compassion fatigue to mental health, veterinary medicine, and animal welfare professionals across the country. Her scholarly interests include complicated bereavement, practice standards for pet loss professionals, and the development/evaluation of animal-assisted intervention methodologies.

---